Request Info
Register for Free Color Door Upgrade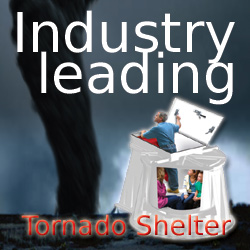 The Granger ISS by Rotational Molding leader, Granger Plastics Company, is the only patented double wall single family storm shelter that offers industry leading features!
Tornado Shelter Information
Click on the Tornado Shelter Information below to download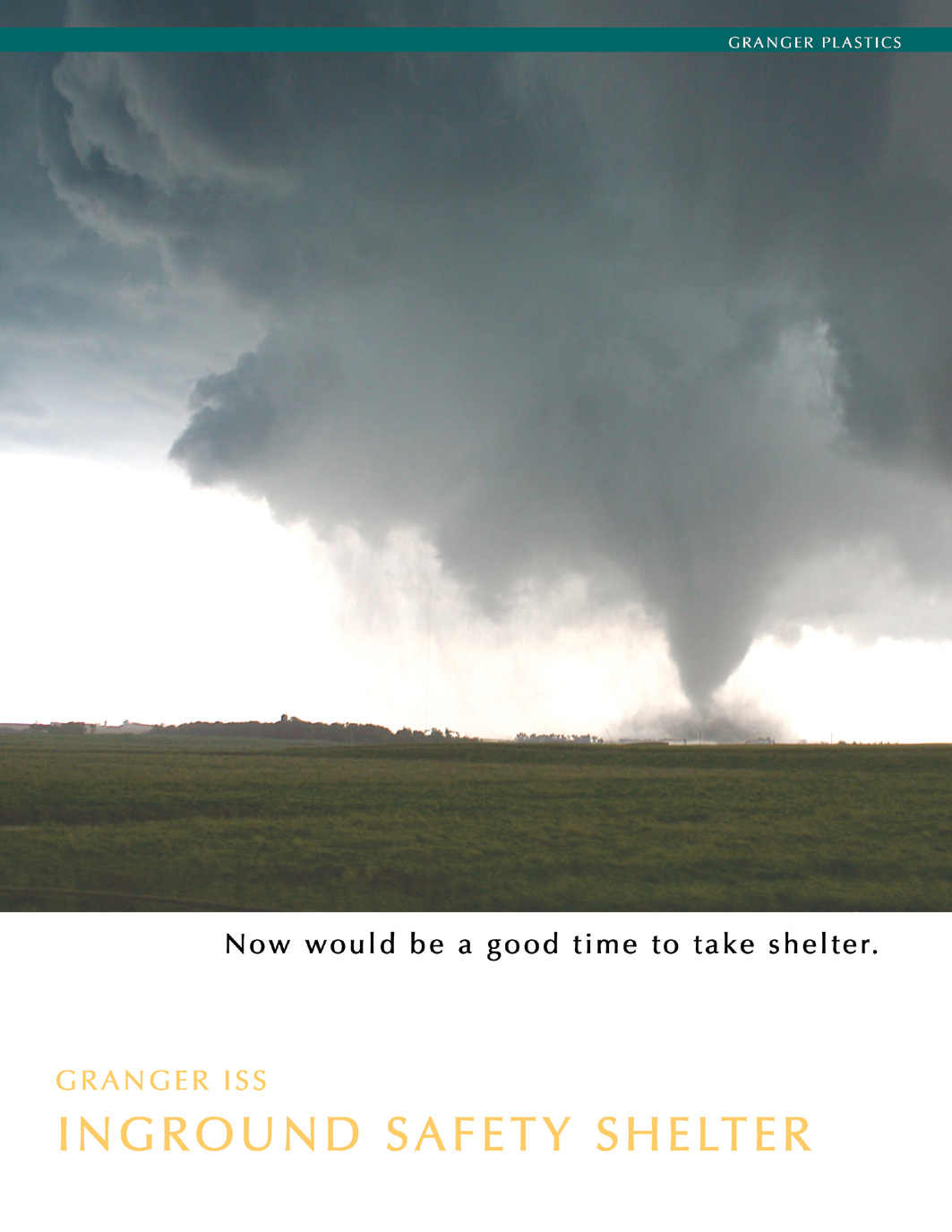 In-ground Safety Shelter
Follow Granger Plastics on Twitter!
Follow Granger Plastics on Linkedin
World Class Manufacturing Solutions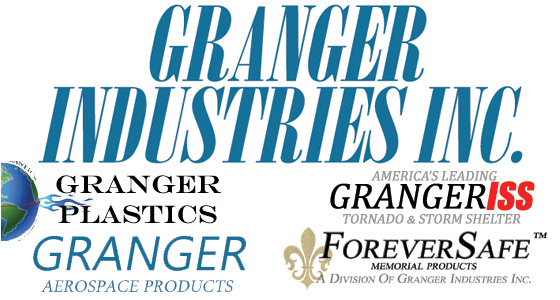 Internationally recognized manufacturing leader, Granger Industries has corporate divisions that range from World renown Rotational Molding leader, Granger Plastics to Aerospace innovations with Granger Aerospace Products, America's leading Tornado Shelters with Granger ISS and Replacement Cemetery Vases and Burial Urns with ForeverSafe™ Memorial products, all divisons of Granger Industries, Inc.
Read More
Granger Industries Links
Granger Plastics Rotational Molding Manufacturing Operations
Granger ISS Underground Tornado & Storm Shelter
Granger Aerospace Custom OEM Components and ULD Containers
High quality, beautiful finish cemetery vases & burial urns
Wide variety of durable 12,16,20 Bushel and 16 Cubic Foot Laundry & Recycling Carts
330 Gallon and 400 Gallon IBC Containers and Intermediate Bulk Containers
Natural Solution to Beach Erosion
Indoor/Outdoor 7 Sided Poker Table!
ForeverSafe™ Cemetery Vases
Underground Storm Shelters
Water Tight Burial Urns
Enter For A Chance To Win A Free Storm Shelter!
ForeverSafe™ Theft Deterrent Urns & Vases
Rotational Molding Resource
Ohio Tornado Shelter Features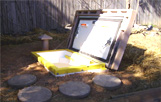 Do you wonder if your family will be safe in a tornado or storm? The Granger ISS Tornado Shelter is the leading option to your family's peace of mind. Having a safe place to during an emergency storm or tornado situation is an investment into the security of your household. When considering the many various types of tornado shelters available lots of questions will certainly develop. Understanding the differences between these units is the initial step to ensuring your investment goes as far as possible.
Tornado Shelter on The Weather Channel
Watch the video to below as Alli Cravens, Sales & Marketing at Granger Plastics talks about the industry leading Storm Shelter on The Weather Channel. Alli talks about the features, the durability and why your family may want a peace of mind or the safety and security of a proven, leading Ohio Tornado Shelter.
Granger ISS Tornado Shelter on The Weather Channel
Tornado Shelter Manufacturing
In the video below, watch as the Granger ISS Tornado Shelter undergoes a number of manufacturing steps including the rotational molding process, foam filling, secondary welding and assembly and more. With over 20 years of industry leading experience, Granger Plastics continues to provide high quality safety solutions to households all across the globe.
Watch a Tornado Shelter being manufactured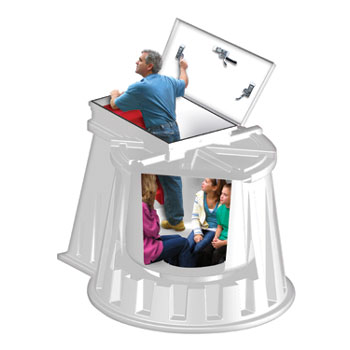 Scroll your mouse across any of the Granger ISS features below to see the feature pop up!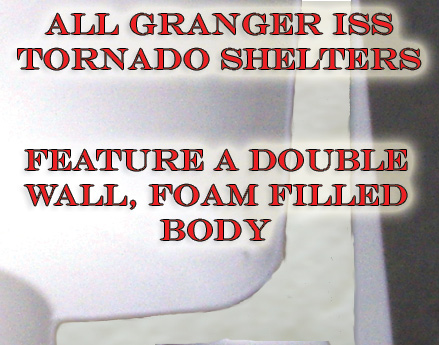 Learn about the innovative and industry leading Storm Shelter Features!
Find a Storm Shelter Dealer!
Being under the ground is the safest place to be in a twister and an in-ground shelter created to safeguard you in these storms is safer than any basement. Above ground shelters are offered however being above ground simply is not as safe as being in the ground. The most fundamental part of an underground storm shelter is the door. Doors that have been checked to withstand an F5 tornado will certainly be abler to validate that they have exceeded FEMA 320 requirements.
Tornado Shelter Door Testing
See the Granger ISS Tornado Shelter undergo FEMA testing at Texas Tech
How many fit inside of a Granger ISS Tornado Shelter?
There are many sizes and shapes of storm shelters from very small to those able to protect entire communities. The size of a shelter needed is largely determined by the size of the family using it. Though most storms will not require long stays in a shelter, being sure there is comfortable seating and ample room for some emergency supplies is important.
Tornado Shelter Materials
The product an underground shelter is made from dramatically affects upkeep and life expectancy of this kind of item. Some materials degrade much faster than others, specifically if they are buried in the ground. Different shelters need various degrees of maintenance which can consist of painting, cleaning, repairing cracks or deterioration, oiling hinges, examining latches and cleaning mold or mildew caused by rampant condensation.
Understanding the material a tornado shelter is manufactured from is the most important element to consider how long your shelter will last. The material a tornado shelter is made from dramatically influences maintenance and lifespan of this type of product. Some materials deteriorate much faster than others, especially if they are buried in the ground. Different shelters need different degrees of maintenance which can include painting, cleaning, patching cracks or deterioration, oiling hinges, inspecting latches and scraping rust.
Tornado Shelters
Find a Tornado Shelter Dealer
Granger ISS Tornado Shelters
The Granger ISS is a rotationally molded storm shelter made nearly entirely of polyethylene. The polyethylene building of the Granger ISS will last longer than other product on the market. This shelter has a double wall design which is foam filled for extra rigidity and strength. The foam also works as an insulator making the interior of the shelter more comfy. The Granger ISS has a reverse taper design which does not require the device to have an anchoring system. This indicates a quicker simpler setup which it can be installed in many areas other underground shelters would have concerns. Despite soil condition, water tables or virtually any space building, this shelter installs in 4 hours or less, seats six or even more, has a number of added security functions and has a lifetime service warranty versus material deterioration consisting of cracking, leaking, rotting or rusting. The experience and commitment of Granger Plastics Company shows in manufacturing and security standards has actually provided comfort to people throughout the world. America trusts this authority and is selecting the Granger ISS to secure their households.
Granger ISS Tornado Shelter on HouseSmarts TV
Hear the Professor give a lesson on Tornado Shelter Materials!
Durable, rotomolded polyethylene construction
Double wall, one-half inch thick (each wall) foam-filled body
Articulating handrails for easy entry & exit
Exterior mounted dual gas assisted shocks for easy opening & closing door
Multi-layer composite door
3 point locking system on door
FEMA 320 and FEMA 361 exceeding Door
Battery operated LED lighting system
Molded 3 Step Entrance
Custom color doors & vent stacks available
No anchoring system required
Molded In Circular Seating
Carpet
500+ year life span!
Click on any of the Thumbnail images below to see the large view open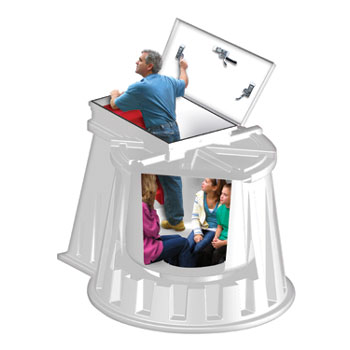 Granger ISS Underground Storm Shelter
Installed Granger ISS Storm Shelter Gallery
Click on any of the Thumbnail images below to see the large view open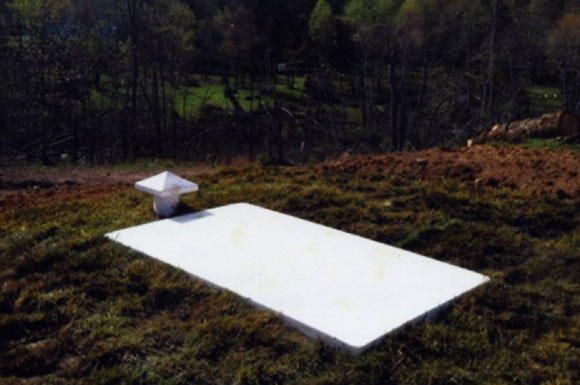 Granger ISS Tornado Storm Shelter
For more information on the Granger ISS Tornado Shelter: Click Below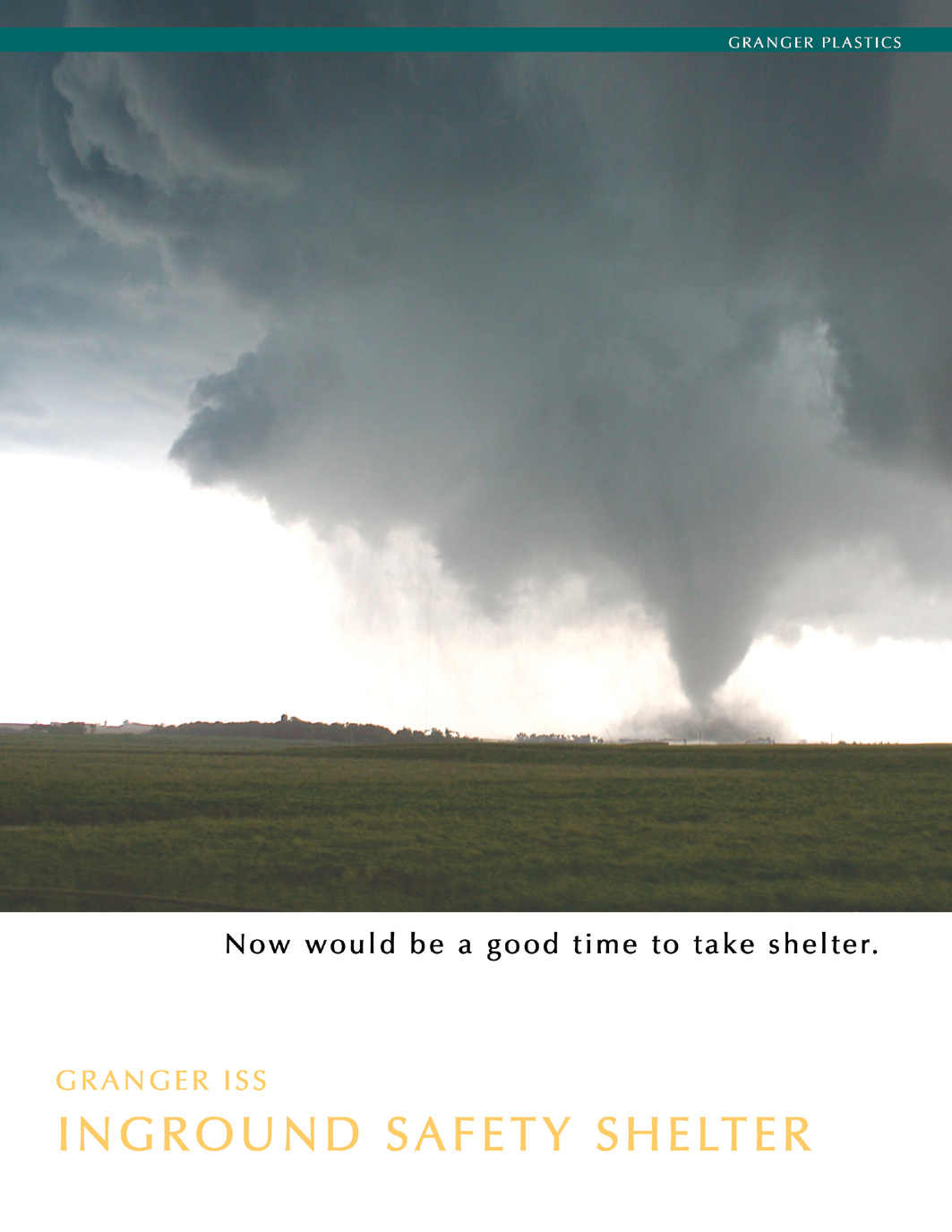 Tornado Shelters
Find a Storm Shelter Dealer
Home

|

Tornado Shelters

|

Tornado Shelter Dealers

|

Contact Us